Myths and Facts About Organ Donation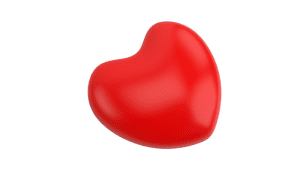 Organ donation is the process of committing your organs to help another person live. After you die, your healthy organs and tissues are transplanted into another person. Experts say that the organs from one donor can save or help as many as 50 people. You can donate eyes, tissue, and organs including kidneys, heart, liver, pancreas, intestines, and lungs.
Right now, 113,653 people are on the national organ transplant waiting list, with a new name added every 10 minutes. The factors used in matching donors with recipients  include blood type, time spent waiting, other important medical information, how sick the recipient is, and geographic location. Sadly, about 20 people per day die because the organs they need are not donated in time.
Myths and misperceptions about organ, eye, and tissue donation prevent many Americans from signing up for organ donation. So many lives could be saved if everyone knew the facts about organ donation!
Myth: I have a medical condition, so I can't be a donor.
Fact: Anyone can be an organ donor, even with an illness.
Myth: I'm too old to be a donor.
Fact: The oldest donor was 93. What matters is the health and condition of your organs.
Myth: I don't think my religion supports donation.
Fact: Most major religions in the United States support organ donation and consider donation as the final act of love and generosity toward others.
Myth: My family will have to pay for my donation.
Fact:There is no cost to donors or their families.
What's your reason for not being an organ donor? It's easy to become a donor.  In most states, you can designate your decision on your driver's license. Be sure to discuss your wishes with your family.
For more information about organ donation or to sign up to be an organ donor, visit organdonor.org or the UNOS, the United Network for Organ Sharing.
Andrea wants to live in a world where the neighborhoods are walkable, bike lanes are plentiful, and the food is fresh, delicious and readily available. A 20-year veteran of the health and wellness industry, she started her career in the fitness industry while earning a master's degree in Exercise Science and Health Promotion, and then on to the burgeoning field of worksite wellness. Andrea has competed in collegiate level soccer, worked as a personal trainer, fitness instructor, wellness coach, and master trainer, climbed 14ers, and completed cycling centuries and metric centuries. All of these experiences give her the opportunity to view well-being from many different perspectives. When she's not helping others to be their healthiest self, you can find her at a farm to table restaurant, down dogging at the yoga studio, or experiencing the Colorado landscape on a bicycle, snowshoes, cross country skis or on foot.