Kids Spring Recreation
"Spring is the time of plans and projects."
― Leo Tolstoy, Anna Karenina
The holidays have come and gone, and what a wonderful season it was. I am, however, grateful that our weather predicting groundhog did not see his shadow earlier this month. Even though there is only about a 50% chance that this prediction is accurate, I do hope you're right Phil!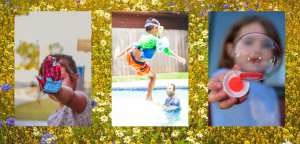 In these weeks to come we will focus on the practical. With the holiday "buzz" finally wearing off, work actually feels like work again. I am seemingly already looking forward to my summer trip. My weekend might lend itself to an activity or two, but for the most part because of work and what-nots, spring will be spent indoors!
I think it's awesome that kids live life in real time. They get to see each season for what it's worth; it doesn't all run together or go by in a blur like seasons tend to do through our adult perspective. For this reason, memories during this time of life are more detailed and new experiences can shape a reality that much quicker.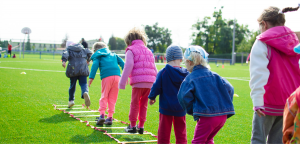 Schools are, of course, an essential place for growth. Working in the area, I have been lucky enough to witness a number of unique extracurriculars available to students in select schools. City programs and local businesses also impress with a variety of similar options. Below are a few upcoming programs to explore. Use this list as an avenue to get creative. Enjoy!
TRY HOCKEY FOR FREE by USA HOCKEY
Saturday, February 23rd, 2019
Register Here! Questions? Call (719) 538-1124
SCUBA RANGERS by Underwater Connection
Next available class March 26th, 2019
Other Programs: Swim, Snorkel, Boy Scouts
FAMILY KNIGHTS by Club Chess
Sundays 4:30-6pm
Enroll Here!
GARDEN w/ Phelan Gardens
Saturday, March 2nd, 10am
Indoor Seed Starting class
Samantha J. Evans better known as Sam, regularly prefers not to limit her identity. She credits her favorite freedom: the ability to create, and the physical realization of many others to staying true to herself along life's journey. Samantha's unwillingness to be contained has also contributed to her exceptionally curious and unconventional resume. This includes experiences like field interviewing in support of research and development projects, photography, and a brief, but very enlightening year at a local gun club. Although the idea of diversity and exploration has been a reoccurring theme in her life, she has made Colorado her permanent place of residence, and has been enjoying the lifestyle ever since. Peering into aspects not initially visible about Samantha, offer a powerful combination of quirks; only to be described as profound complexities, that reinforce her passion for "peopling" and in some cases altruistic behavior. Samantha ultimately aspires to create the form that will bond all her multifaceted inspirations to help the World become more excellent.