Hand Me My Orange Colored Glasses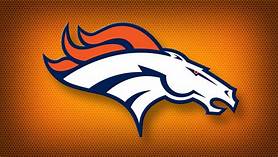 Doubters may look at Denver's 45-10 victory over the Arizona Cardinals as a needed win over an awful team.  Rookie QB Josh Rosen threw two interceptions that went for scores, the Cardinals had five turnovers, and Arizona dropped to 1-6 in the standings. Sure, the Broncos three wins have come against teams that have a combined 5-14 record, but after a season full of frustration, here are six reasons to look at Denver's first road win of the season with orange colored glasses.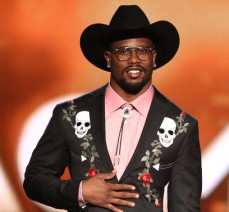 Von Miller – With just 1.5 sacks during Denver's four-game losing streak, Miller called out Arizona and his own teammates by promising a butt-kicking, and he delivered. Two sacks, including a strip-sack and recovery, and five QB hits brought back memories of the old days.
The Run Defense – Nobody runs for 200 yards in three consecutive games

against the Broncos! David Johnson (over 2,000 all-purpose yards and 20 TDs in 2016) may have missed last year with an injury, and his offensive line was pathetic, but after allowing huge games against the Rams and Jets, Denver held Johnson to only 39 yards on 14 carries, ending another dubious streak.

Bradley Chubb – Before Thursday, Bronco Nation was beginning to second-guess our first-round selection, wondering if Elway should've selected QBs Josh Rosen, or Josh Allen instead. Chubb quieted the talk by adding two sacks to his season total of 6.5, while Josh Rosen threw three picks, fumbled three times, and was sacked six times. By the way, Josh Allen has two TDs, five picks, and is currently injured.
Vance Joseph and Joe Woods – Losing to Arizona would have meant the firing of Defensive Coordinator Joe Woods at the very least, and likely Head Coach Vance Joseph would have joined him. Instead, both get to keep their jobs for another week, and it was Arizona Offensive Coordinator Mike McCoy

who got the axe on Friday.

Case Keenum – It's true that Emmanuel Sanders (1 TD/0 INTs, QBR 158.3) had a better day passing than Keenum last Thursday, but the Broncos may have figured something out. Despite another interception, Keenum's league-leading ninth, throwing just 21 times in a game and letting the defense do the work may be the recipe for our QB success.
We're Going Streaking – Okay, that's only one win in a row, our first on the road, but the schedule is still favorable. Houston (4-3), San Francisco (1-6), Cleveland (2-4-1), and Oakland (1-5) should hypothetically be wins.  Although we thought that about the Jets.
I understand that the Broncos need to travel to Arrowhead Stadium to take on the division-leading Kansas City Chiefs (6-1).  I'm aware that Denver has lost 14 of their last 19 games.  I get that our quarterback is probably not the answer, the coaching staff may not make it to the bye week, our offensive line is a little questionable, and our linebacker/secondary areas have struggled.  Yes, John Elway has missed on draft picks, personnel, and has no plan B. True, the Ravens embarrassed us, the Jets embarrassed us, and we've beaten nobody consequential in a while….wait, where was I?  Orange colored glasses!  We're just a few games out of first, the season is still relevant (for now), and the Broncos are rolling!
Images via Denver.cbs.local.com, profootballtalk.nbcsports.com, dailymail.co.uk, coachtreehotseat.com, denverpost.com, cheatsheet.com
Alan Tapley is an educator, author, and blogger who has lived just outside of Boulder for the last twenty years.  His published work includes two novels, two children's books, a series of cartoons in the Minneapolis Star-Tribune, and multiple sports related articles. His love for family and the state of Colorado is only matched by one thing, his passion for sports.  The first baseball game he ever attended was at Wrigley Field, before there were lights.  At the final Bronco game at the old Mile High, he allegedly cut out a piece of his seat in the South stands.  But regardless of being here for the Avalanche's last Stanley Cup, the Rockies only World Series appearance, and all the Broncos' Super Bowl Victories, his wife never fails to remind him that he wasn't at the University of Colorado in 1990, like she was.  The year the Buffs football team won the National Championship