Your Outdoor Holiday Gift Guide
With the season of giving well upon us and that major holiday only weeks away, I thought it would be a good idea to create an outdoor holiday gift guide for that adventurer on your list. It can be hard to shop for your outdoor inclined someone on your list, especially if you are more the indoor type.  Hopefully, the following guide can help you navigate the process. We will cover everything from small inexpensive stocking stuffers to big-ticket items.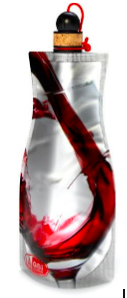 GSI Outdoors Soft Sided Wine Carafe – 750ml
This thing holds an entire bottle of wine and is practically indestructible.  I have owned one for 7 years now and it is still holding on strong. Reasons to get this? It is cheap and did I mention you can fit an entire bottle of wine in there?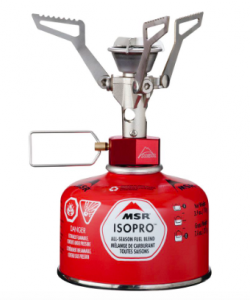 This is the go anywhere, light every time, boil water no matter the conditions stove. I have used these for years and they haven't changed much because well if it isn't broke don't fix it. I still have my very first one and it still works like a charm. The best part of these is their portability. They pack into their own little hard case that isn't much bigger than half a stick of Toblerone chocolate.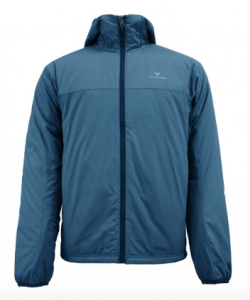 White Sierra Zephyr Insulated Hooded Jacket
Full disclosure White Sierra sends me apparel to test, with that said I have worn this jacket every single day since I got it. It packs a punch way above its price level and I would have gladly paid the $80-100 for it knowing what I know now. I own $300 jackets that are very similar and I now choose this over them. It is lightweight, very weather resistant, is packable, and has just the right amount of pockets. I have not shut up about this jacket since I got it. My third top pick for my outdoor holiday gift guide.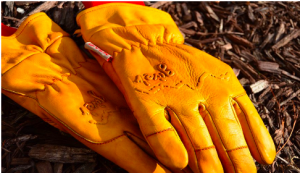 Give'r 4 Season Glove w/ Wax Coating
These wax coated leather gloves are built to withstand whatever you can throw at them from grabbing a burning log out of a fire to tearing up the slopes on your skis/snowboard. I have had my pair for a while now and I can attest they do both previously mentioned things very very well.  They arrive a bit broken in when you get them but wear in with every use. Notice I said wear in not out, these things are built to last a lifetime. My second top picks for an outdoor holiday gift.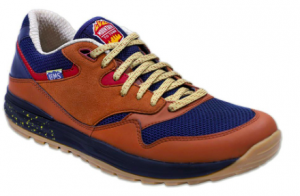 I have been a fan of Lems Shoes for 7 years or so. Mainly because of their zero drop soles and wide toe boxes. They are a local Boulder company and have exceptional customer service.  I bought a pair of their 9 to 5s about 7 years ago and I wear them every day I go into work. In full disclosure they now send me shoes to rep and test but, when they came out with the trailhead I had to get a pair and they did not disappoint. You can get away with wearing these anywhere, they handle hiking 14ers and brewery bar stool sitting equally well. I get compliments on them all the time and the grip on these soles are insane. I am tempted to buy a pair in every color.  Oh, and ladies, my girlfriend loves her pair as well. This is my very top pick for my outdoor holiday gift guide. I actually wrote a full review of the shoes and you can find that on my website here: Adventureactual.com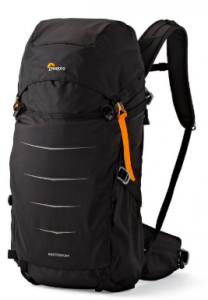 This is one of my favorite purchase I made all year. This pack is light and weather resistant. It can hold all your camera gear you need for an outing in its dedicated camera pocket with side access for quick camera pulls when hiking all while keeping your camera safe. It also has a ton of extra room and pockets for the other things you actually need when hiking or traveling. I hate it when a camera bag is really only for your camera and nothing else. This bag is practical and so far handles everything I throw at it.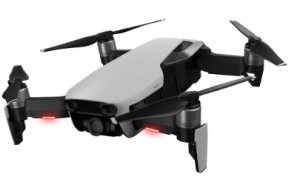 For the adventurer who really gets out there into some amazing places that you really really want to spoil. Now I am not a fan of using these when you might interrupt someone else's retreat into nature but when you are way-way out there and there isn't a soul in sight these can be quite handy for some amazing shots. They are definitely on the pricey side but for what you get they are really a steal. I have had mine for about a half of a year now and I love it. I highly recommend getting the fly more kit.  
I hope this guide helps some of you to figure out some good ideas for your outdoor-loving someone on your list.  You really can't miss with any of these gift ideas and remember it is always the thought that counts. Now get out there and Don't Die on the Couch.
Martin is just an adventure loving guy, any adventure really, but he particularly loves the outdoors in Colorado.  Having grown up in Colorado for most of his life he has been camping since before he could walk.  When he isn't out in the Colorado wilderness, camera in hand,  camping, hiking 14ers, rock climbing, snowboarding, or brewing beer he is a Marketing and Business Development Coordinator.  Martin has a personal motto that states "Don't Die on the Couch" and he does his best to live up to it by getting out on an adventure every chance he gets. You can visit his blog at www.adventureactual.com and his photography site at www.southwestsunsetmedia.com  or follow along with his instagram @martysmash