Coors and Lagunitas Join Cannabis Drink Market in Colorado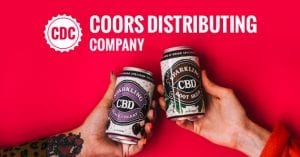 Coors and Lagunitas are both going to try their hand at marijuana infused beverages in Colorado. Coors will be distributing a non-alcoholic carbonated CBD soda and sparkling beverage line. Distribution will be limited to Denver.
"We see a big demand for high-quality and unique products in the non-alcoholic space," Coors Distributing Company marketing director Jennifer DeGraff says in a statement announcing the deal. "While both brands are locally produced and focus on using high-quality ingredients to deliver superior tasting products that stand out above competition, they each have relevant and unique brand propositions to fulfill varying consumer demands."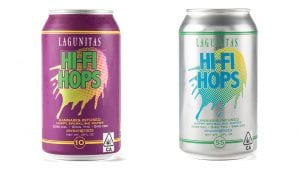 Lagunitas will also be entering the game with a THC infused line of beverages with 10 milligrams of THC and a THC CBD hybrid infused line of beverages with 5 milligrams each of THC and CBD. Because of this, the drinks will only be available in dispensaries.
The beverages are currently only available in Colorado, and Lagunitas hopes to get the CBD drink out soon.
"Like California, Colorado is full of beer and cannabis enthusiasts. And we think they're going to like how we've combined the two into a calorie-free, carb-free, THC-infused beverage," explains Dennis Hunter, co-founder of CannaCraft, a partnering company with Lagunitas that helps produce Hi-Fi Hops.
Kaylee was raised (but not *technically* born) in Colorado. She graduated from Regis University with a bachelor of arts in English. During her time at Regis she worked as a teaching assistant in a freshman classroom setting and in the writing center helping students on a variety of topics. While there, she discovered Cura Personalis, or care for the entire person, leading to her love of feminism and desire for equal rights for all. Kaylee spends her time reading, writing, and debating.