Army Veteran Learns to Walk and Talk Again While Using CBD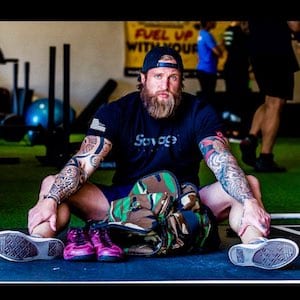 I recently had the honor of speaking with Blake Cook about his experience with the military and how he is crushing his goals while using CBD. Blake is 30 years old and was born and raised in West Virginia. He joined the military in 2010 to join the Army to be in the infantry and was sent to Fort Bragg NC. "I wanted to serve my country because of watching 9/11. I enjoyed the Army and the strong bond between a group of guys that became family." Blake said.
"In 2012 I was blown up by an IED and spent the next 25 months learning to walk and talk again. For years I lived in pain because I refused to take the 15 different medications the military was trying to put down my throat. About 2 years ago I heard about CBD. I tried the product and had great results. It helped with my pain as well as migraines, sleep, depression, and anxiety. It blows my mind the military does not allow CBD, but they are perfectly fine with soldiers drinking their problems away or shoving prescriptions down their throats. This product has truly helped me."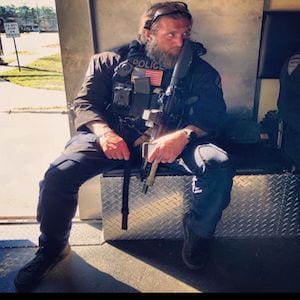 Blake says CBD can be used by anybody who may be in pain, need help sleeping, or are suffering from depression and anxiety. He is currently a police officer, assigned to a SWAT team as detective with the gang unit and has been doing this job for the last 5 years. When asked about cannabis legalization, Blake says, "I do think marijuana should be controlled, but legalized. I believe the benefits of marijuana and the healing it can do for the body is better than people getting hooked on Oxycodone and Percocet, which is leading to our epidemic on heroin."
Blake has had a long road to recovery and says one of his biggest challenges was staying positive. He says, "Having a type A personality and wanting to be better and fixed right at that moment was challenging. I was the first solider through Womack's traumatic brain injury pipeline and was a success after 2 years. During the 2 years, I had daily appointments with physical and speech therapists along with neurological appointments. I made sure to set goals at where I would be at the end of the month and not let anything stop me. Learning to walk and talk again was not an easy process, but nothing in life is easy. Set goals and crush them."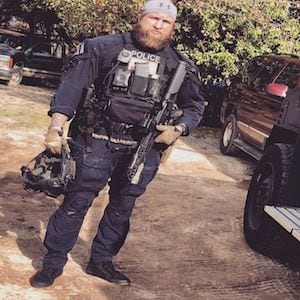 Blake says one of his biggest passions in life is helping others, especially veterans. He wants to let them know, "Seeking help for mental injuries is ok, it does not make us weak, only stronger. I want other type A ladies or gents to know that we are here for each other and we need to reach out and we need to fix veteran suicide. A great foundation that is making big impacts is the Hunter Seven Foundation." One of the biggest resources that helped Blake and one he is now working with is the Hunter Seven Foundation. Their mission is educating and empowering veterans and healthcare providers to expand their knowledge, enrich their day-to-day well-being, and live their best lives.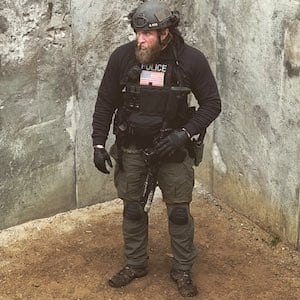 Blake plans to continue sharing his message and helping others. He is filming a documentary about his recovery to let wounded warriors know the "injuries do not define us or where we can go." While overcoming his recent mental issues and getting help, he has shared his story on social media, and Blake has helped over 30 veterans within the last several months by talking them away from taking their life.
There are over 22 veterans a day taking their own life, and that's just in the states that are counting. Service members sacrifice and serve to protect our lives and they need help. Cannabis can improve the quality of lives for our heroes and others around the world. If it can help a veteran feel better and recover, it should be available for those who choose it over the many prescription drugs currently available but are clearly not working.
Heather is the CEO and Co-Founder of 
Green House Healthy
, a health and wellness company promoting cannabis as part of a healthy and active lifestyle. Her company creates healthy experiences through educational and athletic events, teaching cannabis positive fitness and nutrition classes, and providing promotion and media services. She is a NASM Certified Personal Trainer, trail runner, writer, public speaker and epilepsy warrior. In 2017, she became the first female to complete an entire 420 Games National Tour, an athletic event series focused on raising awareness about cannabis and its consumers. Heather has placed in several races and plans to continue to trail race to raise awareness for epilepsy, healthy lifestyles and the benefits of cannabis. She has several years of experience with cannabis, including having worked on an all organic outdoor farm with 6000 plants, from seed to sale. It is her mission to share the many benefits of cannabis for people, animals and the planet!