Celebrating Hemp History Week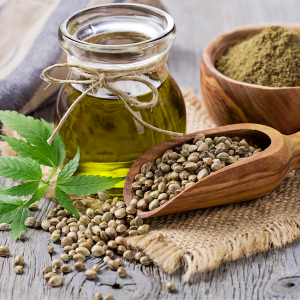 This weekend will be wrapping up the 10th Annual Hemp History Week, which is the largest campaign about hemp in the U.S. Taking place this year June 3-9, the campaign is supported by grassroots organizers, leaders in the industry, farmers, and advocates from all over the United States. Hemp History Week even has several celebrity endorsers who believe in the cause.
These celebrities include people like Ziggy Marley, Jason Mraz, and Alicia Silverstone, but also celebrity doctors like Andrew Weil, M.D. Andrew Weil is an American physician and author, often described as a guru of holistic health and alternative medicines. In reference to maintaining a healthy and active lifestyle like we consistently support in this column, Dr. Weil is known for stating, "I recommend hemp seeds and oil to anyone interested in maintaining a healthy diet."
I couldn't agree more. Adding hemp seeds and oil to your diet is something I highly recommend for anyone wanting to develop healthier eating habits. You can easily add hulled hemp seeds to smoothies or use it to top off things like oatmeal, as well as add them to homemade granola or energy bars. These are some of the most common methods, but some people don't realize you can add hemp seeds to everyday meals like pastas, enchiladas, and even snack dips like hummus! You can even get hemp protein powder and add it to quick protein shakes or mix it in with baked goods like banana bread to create a protein powerhouse snack that's delicious and great for your body. I only recommend organic hemp protein though, so make sure you're choosing the right hemp protein. All of these are great ways to incorporate hemp into your eating habits.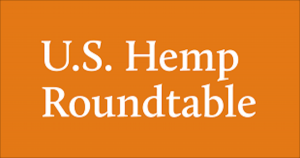 People who consume hemp regularly may even have bones made of hemp—which may sound outrageous—but you can learn more about in one of my previous articles, Is Your Body Made of Hemp? Another topic of hemp for health is its use as a healthy and sustainable building material for homes. Hempcrete, for example, is breathable and is less prone to mold, making it a perfect living space for anyone with compromised immune systems or allergies to mold, but this is just one of many reasons we should build hemp houses.
Clearly, there are several ways we can celebrate and support Hemp History Week, between adding hemp foods to our diet, to building our homes with hempcrete, but you can take your support to the next level. The US Hemp Roundtable offers a State Action Center where you can select your home state to access information on the status of hemp legislation and use their easy portal to write an action email to your state legislators. They make is super easy by creating a sample message automatically addressed to your personal representative based off of your zip code, so you can personalize it, click send, and they will hear your voice! Take action this weekend in celebration of the 10th Annual Hemp History week and send those letters in!
Antonio is the Co-Founder and COO of 
Green House Healthy
, a health and wellness company promoting cannabis as part of a healthy and active lifestyle. He is a NASM Certified Personal Trainer, competitive trail runner, freelance writer and speaker. His company creates healthy experiences through educational and athletic events, teaching cannabis positive fitness and nutrition classes, and providing promotion and media services. Antonio has several years of experience with cannabis, including having worked on an all organic outdoor farm with 6000 plants, from seed to sale. In 2017, he became the first male to complete an entire 420 Games National Tour, a traveling athletic event series focused on de-stigmatizing the lazy stoner stereotype. He is also an official NORML Athlete, representing NORML Athletics.