Women Athletes Who CARE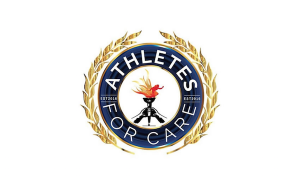 Athletes all around the globe are stepping out of the 'Green' closet and sharing their use of cannabis as a natural alternative for chronic pain, depression, anxiety, PTSD, CTE, TBI, substance abuse, and opioid dependency. Athletes for CARE, or A4C, unites current and former athletes to create a voice to advocate for research, education, and compassion about important health issues. By using their platforms of influence, they are improving the global standards of health, safety, and quality of life. Here are a few women among the group who are sharing their stories and knowledge to change the world for the better.
Anna Symonds is a current rugby athlete. She represented the USA at the 2015 Touch Rugby World Cup and has won three national championships. She has also competed in mixed martial arts (MMA). She is an incredible cannabis educator and regularly shares her story about how cannabis has helped her health and recovery as an athlete. Anna is a pledged brain donor and supports the work of The Concussion Legacy Foundation.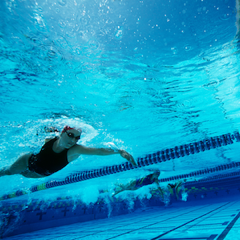 Greta Gaines became the first women's champion in snowboarding. She was the only female participant in the first World Extreme Snowboard Championship against 19 men. Among being an internationally recognized professional snowboarder and fly fisherman, she is also an accomplished singer/songwriter and television host.
Madison Marzario is a former NCAA hockey player. She was the Women's Press team youngest player ever at Shattuck St. Mary's. Her team, many of which became Olympians, won three National Championships during her time. The cannabis industry is her passion and she co-founded CARE Division: CBD fused formulations to help individuals to care for themselves.
Anna Valent is among the athletes and is the Executive Director at Athletes for CARE. While at the University of Florida, Anna was a world ranked freestyle swimmer, a four-year letter winner, and the 2002-03 co-captain on the Gator Women's Swim Team. She has an impressive history of helping people and communities.
Karolina Urban competed for the University of Toronto Varsity Blues during her undergraduate degree, and went on to play professional hockey in the Canadian Women's Hockey League. She now coaches youth hockey at the highest level and is completing her PhD at the University of Toronto Rehabilitation Sciences focused on youth concussions.
Heather is the CEO and Co-Founder of 
Green House Healthy
, a health and wellness company promoting cannabis as part of a healthy and active lifestyle. Her company creates healthy experiences through educational and athletic events, teaching cannabis positive fitness and nutrition classes, and providing promotion and media services. She is a NASM Certified Personal Trainer, trail runner, writer, public speaker and epilepsy warrior. In 2017, she became the first female to complete an entire 420 Games National Tour, an athletic event series focused on raising awareness about cannabis and its consumers. Heather has placed in several races and plans to continue to trail race to raise awareness for epilepsy, healthy lifestyles and the benefits of cannabis. She has several years of experience with cannabis, including having worked on an all organic outdoor farm with 6000 plants, from seed to sale. It is her mission to share the many benefits of cannabis for people, animals and the planet!