10 Hockey Players Who Support Cannabis
Hockey is known to be an intense sport. As a league, they're known for fights and hard hits on the ice. These hard hits have caused several former and current professional hockey players to turn to cannabis for its medicinal benefits as a pain reliever, anti-inflammatory, and neuroprotectant. Today we've rounded up 10 hockey players who support cannabis, starting with the 2018 Cannabis Business Awards Activist of the Year, Riley Cote.
1. Riley Cote
Cote is a very outspoken advocate for cannabis. He played in the National Hockey League for four seasons as an enforcer for the Philadelphia Flyers. He is currently an assistant coach for the Lehigh Valley Phantoms of the American Hockey League, and the NHL League Ambassador for Athletes for CARE. He serves on the Pennsylvania Hemp Industries Council, is the founder of the 501c3, Hemp Heals Foundation, and the co-founder of BodyCheck Wellness.
2. Darren McCarty
McCarty was an enforcer for the Detroit Red Wings. He is a four-time NHL Stanley Cup Champion and was awarded the NHL Foundation Player Award in 2003. He attributes cannabis to helping him overcome an addiction to alcohol and prescription pills.
3. Justin Selman
Selman retired from hockey due to multiple concussions. He was a team captain for the University of Michigan, and played for the St. Louis Blues. He is an All-American Strength and Conditioning Award recipient and created Topline Hockey. Cannabis played a role in his recovery from his concussions.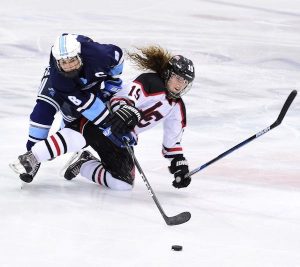 4. Eric Godard
Godard played 12 seasons in the NHL as a right winger for Pittsburgh Penguins, the New York Islanders, and the Calgary Flames. He is a three-time Stanley Cup winner,  has played 335 games in the NHL, and has been in 19 fights. Godard advocates for health and wellness among athletes and professional sports leagues by being an Athlete Ambassador for Athletes for CARE.
5. Marvin Degon
Degon is currently the Director of Athletics at AG Health, a research and development company operating in the U.S. cannabis and hemp industry. He played over 550 games in his professional career in the National Hockey League, the American Hockey League, the Deutsche Eishockey Ligua, and the Erste Banke Eishockey Liga.
6. Karolina Urban
Urban played professional hockey in the Canadian Women's Hockey League and won the Clarkson Cup with the Markham Thunder. She currently coaches youth hockey, and is working on her PhD at the University of Toronto Rehabilitation Sciences. Her focus of study is on youth concussions.
7. Matt Lashoff
Lashoff was a first round draft pick by the Boston Bruins in 2005. He's also an American Hockey League All Star, having obtained the title twice (once in 2007, and again in 2008). Lashoff advocates for safe access to alternative medicines for pain as an Athletes Ambassador for Athletes for CARE.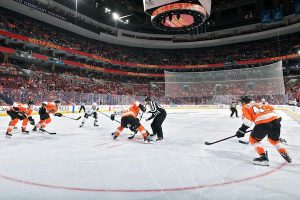 8. Rob Schremp
Schremp was drafted by the Edmonton Oilers in the first round of the 2004 NHL Entry Draft. He went on to play 12 professional seasons, including seasons in the NHL, EBEl, and KHL. The birth of his daughter in 2018 has brought his focus to family and exploring alternative health solutions like cannabis.
9. Carter Camper
Camper is a professional hockey player who is currently playing for the Grand Rapids Griffins in the American Hockey League. He plays the position of forward and has a stellar record as a collegiate athlete. He supports cannabis as an Athlete Ambassador for Athletes for CARE.
10. Joseph Blandisi
Blandisi is a professional hockey player from Canada. He is currently playing forward in the NHL for the Anaheim Ducks. He is noted as working with the leagues promoting young players. He stands for cannabis with several other Athlete Ambassadors of Athletes for CARE.
Antonio is the Co-Founder and COO of 
Green House Healthy
, a health and wellness company promoting cannabis as part of a healthy and active lifestyle. He is a NASM Certified Personal Trainer, competitive trail runner, freelance writer and speaker. His company creates healthy experiences through educational and athletic events, teaching cannabis positive fitness and nutrition classes, and providing promotion and media services. Antonio has several years of experience with cannabis, including having worked on an all organic outdoor farm with 6000 plants, from seed to sale. In 2017, he became the first male to complete an entire 420 Games National Tour, a traveling athletic event series focused on de-stigmatizing the lazy stoner stereotype. He is also an official NORML Athlete, representing NORML Athletics.