Active Cannabis Consumer Gift Guide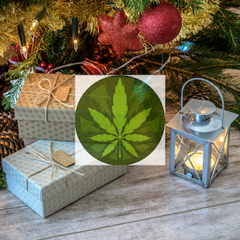 The holiday season is here and there are plenty of great gift choices for the active cannabis consumer! In fact, there are so many options to choose from, we've compiled a short list of some of the best cannabis products and accessories for the active cannabis consumer in your life. All of these have been tested and hand-picked by cannabis athletes to ensure the best possible gifts for those who enjoy cannabis and being active. Every item below can also be purchased online, and legally shipped anywhere in the US!
Stigma Activewear
Stigma is on a mission to shatter the lazy stoner stereotype by redefining cannabis through sporty and stylish activewear. They have a diverse line of athletic clothing for men and women, and several accessories, making it easier than ever to show the world how active cannabis users can be.

Clean Coconut offers a variety of hemp derived CBD skincare products. They have a Deep Relief for sore muscles and joints to help with any pain relief from training or competing. They also carry several different body oils, lotions, and scrubs, designed to keep your skin healthy and fresh. We all know how dry it gets in the winter, and these are perfect for looking and feeling your best after any outside activities.
Bee-Nails
Bee-Nails carries top of the line e-nails and portable vaporizers. They have something for any cannabis consumer on your list! You can get an entire Hive Set, their portable GoBee, or their new GoBee Mini. They even have bundles which include several useful accessories like dab mats, cleaning supplies, and extra glass pieces.
Uncanny Wellness is known for their full spectrum, water soluble hemp extract powder and capsules. Their products create a simple and effective way to incorporate the health and wellness benefits of CBD into a daily routine. The powder can be mixed with your favorite drinks or smoothies, and the capsules make for a great CBD supplement.
SteepFuze has hemp derived CBD infused coffees and teas for everyone on your list. Their products are perfect for the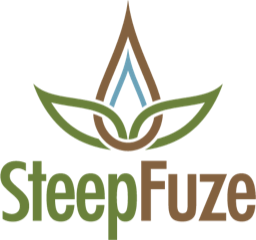 coffee or tea lover in your household and make great stocking stuffers! Each serving provides you with the health benefits of coffee or tea, with an extra boost of healthy CBD to keep your endocannabinoid system charged and balanced.
No matter what you decide to get the active cannabis consumer on your list, you'll be sure to please with any of the selections above. If you have any other suggestions, let us all know in the comments below! Happy shopping and enjoy your holiday season!




Antonio is the Co-Founder and COO of 
Green House Healthy
, a health and wellness company promoting cannabis as part of a healthy and active lifestyle. He is a NASM Certified Personal Trainer, competitive trail runner, freelance writer and speaker. His company creates healthy experiences through educational and athletic events, teaching cannabis positive fitness and nutrition classes, and providing promotion and media services. Antonio has several years of experience with cannabis, including having worked on an all organic outdoor farm with 6000 plants, from seed to sale. In 2017, he became the first male to complete an entire 420 Games National Tour, a traveling athletic event series focused on de-stigmatizing the lazy stoner stereotype. He is also an official NORML Athlete, representing NORML Athletics.