7 Apps to Track the New Year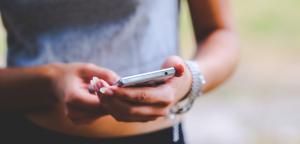 Beginning a new year marks the start of future plans and in many ways is a representation of rebirth. Money, scheduling, and motivation are common factors among the most popular "NYR." Unfortunately, it so happens that almost 90% of Americans are not successful in maintaining these goals. Sounds to me that we can use all the help we can get.
You may need to invest in equipment or supplies to satisfy a resolution.
Mint – Is a money management tool that tracks finances and helps you budget by connecting to your online financial institutions. Compatible with Android and IOS. Ranked 5 out 5.
Time management is about the only way we can fit new things into the agenda.
Any.do,Todoist, and Workflowy – Lists, task management tools, and reminders that reinforce a more precise schedule. Android and IOS
Dontbreakthechain – Is a 32-day commitment app that generates a visual aspect to tracking any academic, profesional, or personal goal. Android and IOS.
Inspiration and motivation are high on the list of the tools needed to maintain a strong mindset.
Mindbloom – Allows you to personalize your "life tree," each leaf on the tree represents an important area of life that makes up the bigger picture. This app encourages you to improve upon your leaves by setting specific actions that in retrospect help your tree grow. Android and IOS.
MakeMeBetter – Learn, implement, and improve: Time management, Success tips, Productivity tips, Routines, Personal development, Motivational articles. Android.
Samantha J. Evans better known as Sam, regularly prefers not to limit her identity. She credits her favorite freedom: the ability to create, and the physical realization of many others to staying true to herself along life's journey. Samantha's unwillingness to be contained has also contributed to her exceptionally curious and unconventional resume. This includes experiences like field interviewing in support of research and development projects, photography, and a brief, but very enlightening year at a local gun club. Although the idea of diversity and exploration has been a reoccurring theme in her life, she has made Colorado her permanent place of residence, and has been enjoying the lifestyle ever since. Peering into aspects not initially visible about Samantha, offer a powerful combination of quirks; only to be described as profound complexities, that reinforce her passion for "peopling" and in some cases altruistic behavior. Samantha ultimately aspires to create the form that will bond all her multifaceted inspirations to help the World become more excellent.