Questions my guy friends ask me: Holiday Gift Guide For Guys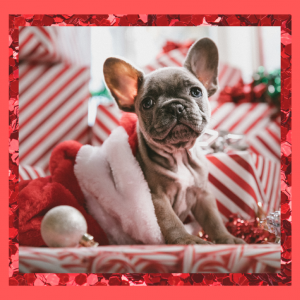 The magi, as you know, were wise men — wonderfully wise men who brought gifts to the Babe in the manger. They invented the art of giving Christmas presents." – O. Henry, short story writer
Below are a few scenarios:
"Do you think I'm being cheap?" Or… "Is this too much?"
Actually, there IS such a thing as over gifting, and vice versa. However, gifting is not measured by price tag alone. Focus on your person, that is what's important here.
"You got her a what!?"
My guys, this is pretty self-explanatory DON'T … I repeat DO NOT get your significant other something that YOU actually wanted. Be genuine. Think back, what has she been obsessing over? Got it? Okay now go!!
Try to avoid gifting household items unless, there is TECH involved.
Here's what I mean, IF you dare give these kinds of gifts at least be creative bro. In other words; Vacuum = No! Roomba = Better! (Although, there are some exceptions) Example: Gifting household items that are aligned with her hobbies, income, and personal interests.

Treats
This can get a little tricky so let's be specific: gifting a prepaid card to her regular salon/nail spot is a nice gesture, but I wouldn't rush right over. It's too easy! And… depending on your dynamic it could also send the wrong message. Luckily, spas are always a yes! Might I suggest a massage?
Cliché Jewelry Alert!!!
Okay, so this one isn't all bad. Jewelry can be awesome especially if she's already had her eye on a little something, but small tip: customize it, or inscribe it. I wasn't saying build it from scratch or anything (even though that IS very romantic)!
Art
Handmade creations, love letters, a song, a poem, a YouTube mix. People really underestimate the power of art.
Comfort factor
This might be stealing one out of the "Things my Grandparents bought me." Just remember these 3 and you're GOLDEN — Warm, Fuzzy, Comfortable. I once knew a girl who got a heated blanket for Christmas. Let's just say it was pretty epic!
Fuzz balls
Possibly the most impactful gift considering, it's ALIVE. *NOTE: Please do not gift animals unless, it is a mutual decision.
Samantha J. Evans better known as Sam, regularly prefers not to limit her identity. She credits her favorite freedom: the ability to create, and the physical realization of many others to staying true to herself along life's journey. Samantha's unwillingness to be contained has also contributed to her exceptionally curious and unconventional resume. This includes experiences like field interviewing in support of research and development projects, photography, and a brief, but very enlightening year at a local gun club. Although the idea of diversity and exploration has been a reoccurring theme in her life, she has made Colorado her permanent place of residence, and has been enjoying the lifestyle ever since. Peering into aspects not initially visible about Samantha, offer a powerful combination of quirks; only to be described as profound complexities, that reinforce her passion for "peopling" and in some cases altruistic behavior. Samantha ultimately aspires to create the form that will bond all her multifaceted inspirations to help the World become more excellent.