Do You Need a PSA Test?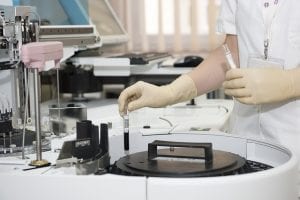 Prostate cancer is the second most common cancer among men. Until 2012, the screening for prostate cancer, called the Prostate-Specific Antigen (PSA) test, was the standard for predicting prostate cancer for men 55 and older. Because PSA is a protein produced by both cancerous and noncancerous tissue in the prostate, it was determined to be inaccurate in detecting prostate cancer.  Normal PSA is 4 nanograms per milliliter of blood, but a high PSA levels doesn't always mean cancer and low levels don't always mean a healthy prostate.
In 2012, the U.S. Preventive Services Task Force recommended revised guidelines for PSA testing. Founded in 1984, the Task Force is an independent panel of physicians and epidemiologists that reviews the evidence of effectiveness and develops recommendations for preventive screenings for adults and children with no symptoms.
Here are the revised guidelines for PSA testing:
Men 55-69 –Screening offers very little potential benefit in reducing the chance of death from prostate cancer in some men.  There is also a risk of false positive and possible erectile dysfunction. Patients should discuss with their clinician and consider the balance of benefit and harm.  Clinicians should not screen men who do not express a preference for screening.
Men 70 and older – The Preventive Services Task Force recommends PSA testing for men 70 and older.
Finding prostate cancer may not be as simple as a test, but there are ways to reduce your risk of prostate cancer.
Eat foods rich in lycopene.  Watermelon, pink grapefruit, strawberries and cooked tomatoes are high in lycopene, an antioxidant that also can help protect against sunburns.
Reduce the dairy in your diet.  The risk of prostate cancer is thought to be low, but some studies have shown that men who reduced their dairy intake had lower rates of prostate cancer than those who didn't.
Exercise!  Moderate exercise most days of the week can help prevent prostate and other cancers as well as help you manage your weight.  Obesity is another risk factor for prostate cancer.
To learn more about prostate health, visit the Johns Hopkins website.
Andrea wants to live in a world where the neighborhoods are walkable, bike lanes are plentiful, and the food is fresh, delicious and readily available. A 20-year veteran of the health and wellness industry, she started her career in the fitness industry while earning a master's degree in Exercise Science and Health Promotion, and then on to the burgeoning field of worksite wellness. Andrea has competed in collegiate level soccer, worked as a personal trainer, fitness instructor, wellness coach, and master trainer, climbed 14ers, and completed cycling centuries and metric centuries. All of these experiences give her the opportunity to view well-being from many different perspectives. When she's not helping others to be their healthiest self, you can find her at a farm to table restaurant, down dogging at the yoga studio, or experiencing the Colorado landscape on a bicycle, snowshoes, cross country skis or on foot.