"Re-gendering Fashion" with Elizabeth Johnston
Elizabeth Johnston practices photography and fashion design in the Colorado Springs area.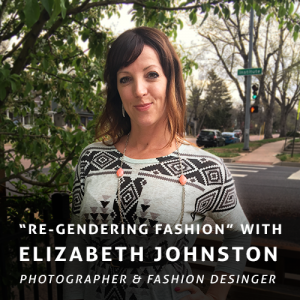 Elizabeth Johnston grew up in a large, Midwestern family with a conservative bent. While she enjoyed her childhood overall, she was restricted when it came to art, clothing, and style. So naturally, she grew to love all things design and fashion. Talking with her now, all I can think is, "Well, of course."
Johnston lights up when she talks about modeling. "I come alive in a whole other way. I feel like when I'm walking down in something fun, and in particular doing the catwalk walk – I don't know what it is about it – but I feel like a million bucks. A whole sassy side comes out and I just love to work it… I just find that a blast and I really enjoy expressing myself through expression through my walk, through facial expressions, through a flipping of the hair, whatever."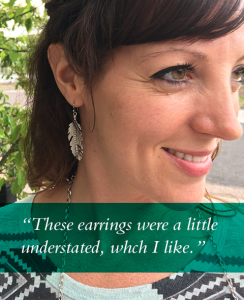 In fact, much of Johnston's aesthetic perspective deals with expression. At the moment, she's developing her own clothing line. A release date hasn't been set, but she's working to line up all the right pieces. As we discuss her design plans, the conversations turns toward gender, specifically, how Johnston explores the different ways men and women express themselves through the clothes they wear.
"I think for expression, men and women do express themselves differently because men are most oftentimes very masculine, very brawny. They bring a strength, a courage, a boldness that women don't bring to the same degree or to the same level… I've noticed it in my shoots; and when I do shoots, especially with men, I try to make them very manly. I love that. And then as far as women go, we love flowers, and frills, and lace, and love expressing ourselves in super feminine ways whether it be a twisting of the hair or a spin on the catwalk… So I think it looks very different."
Johnston points out that there's been a trend toward gender neutralization in recent years. Women's clothing has become less feminine. Men's clothing has become less masculine.
"I react strongly to [gender neutralization]… Because I think men and women both carry really awesome qualities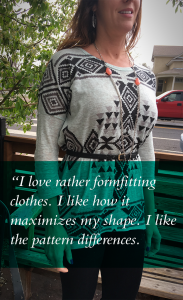 about them and one cannot emulate the other… So I don't know, and seeing that through fashion and how that comes through and everything: monotone colors, and it's not feminine, it's not masculine. Women are created beautifully. They're to look beautiful, in my opinion. I love being a woman. I love expressing myself. I love being beautiful. I love everything beautiful."
Johnston notes, however, that not every man fits the brawny, six-foot four male image. Nor does every woman fit the delicate, petite female image. She just sees, both in fashion and society at large, that some people benefit when they fully embrace gendered traits.
"Obviously we've all been created individual and unique," she says. "I think just being the best version of yourself is huge. Being confident. Being who you are. Being fully expressive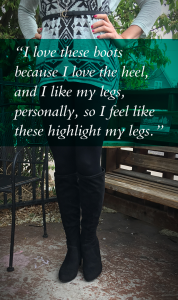 of your creativity. I have some amazing girlfriends who one of them is a Ford technician. She is the highest certification in Ford that you can get in the US, and there are only three women in the world that hold that title. So, she works in an all man world and comes across in the office as very manly but yet she holds on to her femininity throughout that process in some ways. And she's become more that way as the days go on, as she's combating some of the cultural things that we've been told… So, for instance, not showing feminine emotions or not showing emotion because it's considered drama. I think most men don't access their feelings as easily as women but if we as women know how to access our feelings, then we're going to help lead the men to that just by being in our full femininity and feeling what we're feeling. And it creates less drama if we start sharing from that place."
Because for Johnston, it comes down to expression. If you're a woman, feel free to express your womanhood. And vice versa for men. Who are you and what does that mean? These are important questions.
She closes with this. "So yeah, just being authentic. Authenticity is huge. Being authentically who you are… It's not necessarily all about your body and your look as it is about your confidence and your ability to carry yourself in authenticity and character. That is absolutely huge and super hot attractive."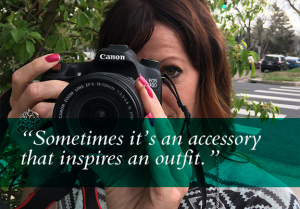 To view Elizabeth Johnston's photography portfolio or to book a session, visit her facebook page @spotlightphotography8888
TJ Neathery spent his childhood in Albania, adolescence in Texas, but now lives and writes in Colorado Springs, CO. He describes himself first and foremost as a Christian who is a writer. He received his MFA in fiction from Oregon State and enjoys writing short stories and novels. Recently, he completed his first novel manuscript, Gracie Got Us Down to Texas, about an alt. rock band trying to break onto the Austin, TX music scene. He has also published stories in various lit mags. One of his great passions is music. Since high school he's collected over 350 CDs and he enjoys playing his vinyl collection on a hot pink Victrola. With all these artistic interests, it just makes sense that he connects with local artists through the Artist of the Week feature.